Why You Need an Internal Communication Audit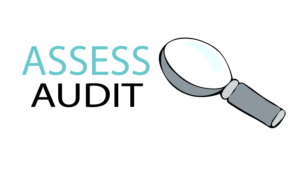 Before you develop an employee communication strategy, you need a starting point.
While most call this process an audit, I think it sounds intimidating so I gave it a friendlier name – Health Check. Regardless of what you end up calling this process, the bottom line is that it is really a great opportunity to learn how to make your internal communications more effective and purposeful. There is tremendous value in taking the time to understand what is working and what can be improved. When you are equipped with this powerful information, you can focus your efforts on building an employee communication program that helps you connect with your employees.
Areas of Focus
Strategy: Do you have a strategy? When is the last time it was updated? Is it aligned with the business strategy?  Was it filed and forgotten or does it guide internal communication on a daily basis?  Is it working and how do you know?
Story and messages: Do you have a clear and compelling story that captures the hearts and minds of your employees? Is it reinforced with a consistent narrative and messages? Have you taken the time to make sure the writing is good and the design and images play a strong supporting role? I always say that good writing isn't sexy but bad writing can kill the mood in a hurry!
Channels and tactics: Look at your mix – do you rely solely on email to inform your employees? Are you using technology appropriately? Do you understand how your employees want to be informed and how they would like to provide feedback?
How to Conduct Your Audit
The best audits use a combination of qualitative and quantitative analysis.
Quantitative information can come from surveys and other data points you collect when measuring communication effectiveness (you do that, don't you?). How much traffic does your internet site get? Do people open your email? How many people attend the town halls or tune into video events? Do you have data from employee surveys that would help or should you conduct an internal communications survey as part of the audit?
Qualitative information comes from interviews, focus groups and other techniques that can help gather input and opinions. Conducting qualitative research with people across your organization can help you understand the data by uncovering reasons and perspectives behind certain behaviour (for example, no one reads the emails because they are boring).
Finally, consider getting some help from an expert – someone who has experience working in different organizations and industries will bring a fresh perspective and can provide an unbiased analysis.
The audit will help you understand if your internal communications are helping you inform, involve and inspire your employees. If not, the audit will make it clear how and what to change so your employee communication can make a real difference in the success of your organization.
Did you know?
29% of people say their company's internal communications isn't working
1 in 5 employees say they don't feel they are fully informed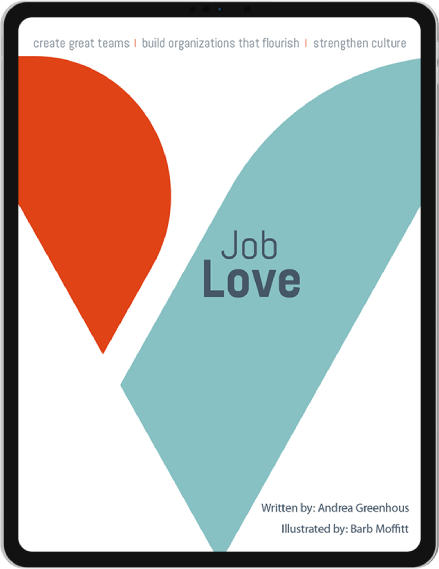 Job Love
Read The Free eBook.
This book looks at fundamental drivers of successful human relationships and applies them to the employee experience. Andrea shows how trust, respect, and even passion can be fuelled in the workplace with the right approach to internal communications.
Download the ebook