Job love relationship hack #7: passion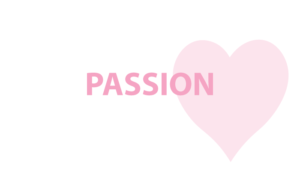 Dictionary.com defines passion as a strong and barely uncontrollable emotion or an intense desire or enthusiasm for something.
When it comes to employees and their jobs, the words in this definition that jump out at me are EMOTION and ENTHUSIASM. My personal definition for passion at work is an intense feeling of excitement about the work you do that pumps you full of positive energy.
Why passion is an important relationship success factor
Passionate employees are the secret to building a great brand as an employer, better customer service, innovation, strong performance and great business results. Passionate workers also need less guidance and management attention because they have drive and focus. Yet only 13% of people are passionate about their work. Anybody see a problem with this???!!!!
Now I realize that organizations are never going to have 100% people who are passionate about their jobs, but surely we can do better than a measly 13%.
It's not a free lunch
How do you build passion for work? I can tell you it is not by giving out free lunches, holding fun events, or by letting people bring their dogs to work. Don't get me wrong – these types of perks are fantastic  but they won't fuel passion.
The consulting firm Deloitte has studied passion in the workplace and says that passionate workers generally have three attributes:
They have a long-term commitment to making a big impact
They ask questions and actively seek out new challenges to quickly improve
They are connectors who build trust-based relationships
These people are curious, they love solving problems and they are innovators. They are also well-connected with others in the organization because they understand that collaboration and sharing knowledge is the way to get work done.
The traits of a passionate worker are aligned to the studies that show what drives many workers – the desire to have an impact, the need to learn and grow, and the longing to be part of a community. In today's business environment harnessing these drivers is more critical than ever with complex challenges to solve, rapid changes in technology, intense competition, and volatile economic conditions.
Let's take a look at the role internal communication can play in building a workplace that fuels passion rather than stifles it.
Purpose
Purpose is more than how to generate economic value, it reflects something more aspirational as Robert E. Quinn and Anjan V. Thakor explain in their work on purpose. People want their work to have meaning and they want to work for organizations that make a difference. One of the key roles of internal communication is to make sure that everyone has a shared sense of purpose, are unified, and rowing in the same direction.
Communicating purpose is a challenge for two reasons. First, you need to relate a higher purpose to the work performed by EVERY employee. That's no easy feat as it requires constant and persistent communication by leaders at all levels and it needs to be woven into every moment and aspect of communication. Second, communication related to purpose needs to connect to employees on an emotional level. For so long, business communication has been devoid of emotion (not to mention personality) because it feels safer sticking to business facts.
My final tip when communicating purpose is to make it authentic. Today, purpose is a hot topic so don't jump on the bandwagon for the wrong reasons. You will do more harm than good if you come up with a purpose that has no basis in reality and does not reflect the values and behaviour of senior leaders.
Learning
Eighty percent of CEOs believe the need for new skills is their biggest challenge while learning is ranked second in factors that create workplace happiness. Yet in the crazy corporate world where everyone has more work than ever, it is really hard to find time for formal training and learning.
There are solutions. Learning doesn't have to be a formal, top-down exercise driven by HR. For starters, you can create a learning culture by rewarding learning and curiosity instead of just performance. Another approach is to promote self-guided learning by sharing content and creating knowledge sharing tools. Many organizations shy away from producing content (our people are too busy to read) but using established communications channels to publish great content will make it easier for your employees to imbed learning into their daily work.
With broad access to knowledge, information and powerful stories from across the organization, internal communications can make a meaningful contribution to learning. I've worked on many employee portals where content rich information about a topic created off-the-chart metrics (growth in traffic by 700-1000%) proving that employees are hungry for well-organized and informative content.
Community and collaboration
Fostering social connections and collaboration boosts know-how and increases understanding. How many people use what they learned at school on the job? How many people learn from mentors, leaders, managers and peers and use that knowledge to complete initiatives and projects? Yes, that's my point! Most of us use the skills and knowledge we have gained from managers and peers both within our own teams and outside of them.
Internal communications breaks down silos across organizations and provides the tools and channels to help build deep networks. Social tools in particular have great power to connect people in large organizations, building strong connections by creating communities of shared interests. There is power in large groups of diverse teams in tackling complex problems and internal communications can help pave the way for better collaboration by increasing understanding between groups. Connecting the dots and creating an overall understanding of how the organization works, who's who in the zoo, and highlighting some of the lesser known areas of the company can go a long way to supporting the development community and connections.
Passionate people are a gift to your organization, make sure that your internal communications supports their enthusiasm and energy.
---