On Valentine's Day, Let's Create Some Job Love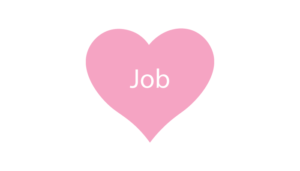 I read a great article by Jason Lauritsen an employee engagement expert who talked about how a job isn't a contract, it's a relationship. That amazing article, plus the fact that it is Valentine's Day got me thinking (yes, that happens sometimes).
What are the things that keep relationships strong and make them healthy and enduring?  What are the secrets to building and maintaining a great relationship? How can we take lessons in love and apply them so that we can build more job love? 
Of course, the secrets to long-lasting job love aren't really secrets at all. My list of relationship success factors looks like this:
Understanding
Trust
Respect
Fulfillment
Loyalty
Cooperation
Passion
In my experience, internal communication plays a big role in many of these key relationship success factors. I've explained how our winning formula creates them at a high-level and you can visit our new engagement page to download our e-book on the subject. I do feel the need to dig deeper and explore some more practical approaches to how internal communication can impact these factors — for better or for worse — (sorry, I couldn't resist the lame joke) with real life stories and examples. We'll also dive into the latest research and studies to bring you some great data about how these success factors create strong, resilient and more profitable organizations that are magnets for talent.
Job love is a beautiful thing. Let's create more together.
---