Get Naked on Your Sustainability Journey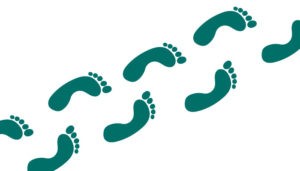 One of my favourite books is the Naked Corporation: How the Age of Transparency Will Revolutionize Business, by Don Tapscott and David Ticoll. The book accurately predicts that in an age of unprecedented access to information, that organizations are naked — 'so they had better be buff!'
The book was published in 2003 and in my view still has many important lessons for companies today. There is a significant payoff to being transparent by communicating openly with your employees at every level in your organization. These benefits include an increase in trust, a boost in innovation, and promote a better understanding and buy-in. In my view, these benefits greatly outweigh any of the usual excuses for keeping information in protected silos across your organization.
I believe transparency and openness is particularly important when your organization is working towards being more sustainable and responsible. With sustainability higher on the agenda of many companies, making sure you are open and transparent with your employees about the challenges and opportunities presented by making a shift to a business with a higher purpose is critical to success.
Here are four best practices for getting naked:
Openly communicate your goals. By communicating your goals to your employees, you can inspire your employees with a clear and meaningful purpose. Being open about what you are trying to achieve will increase awareness and understanding, which is the first critical step in your change journey . It will also help build a united and motivated team.
Be honest about the barriers and challenges. Building responsibility and sustainability into your business model is not easy! It requires changes in mindsets and behaviours and will likely mean a series of significant shifts in your organization. It's okay to open about some of the difficult choices you will need to make.
Share information and data openly. Drive smart, holistic, and sustainable decision-making with open data and information. Then empower all teams to turn this insight into action.
Hold yourself accountable every step of the way. It is important for leaders to 'walk the talk' and for companies to speak the truth when it comes to their ability to tackle their biggest challenges to building a more conscious business. This means openly disclosing both commitments and results. And don't be afraid to celebrate important milestones and your success. Recognizing and rewarding success helps reinforce the positive changes you are making.
If you are going to shape a different future for your organization — one that embraces a higher purpose and operates with a view to the impact of its activities on people and the planet, then you need to be naked. Only then will you increase trust and motivation, and boost credibility and commitment in the people that matter most to your success — your employees!
Ready to start? Give us a call or send us an email. We would be happy to chat.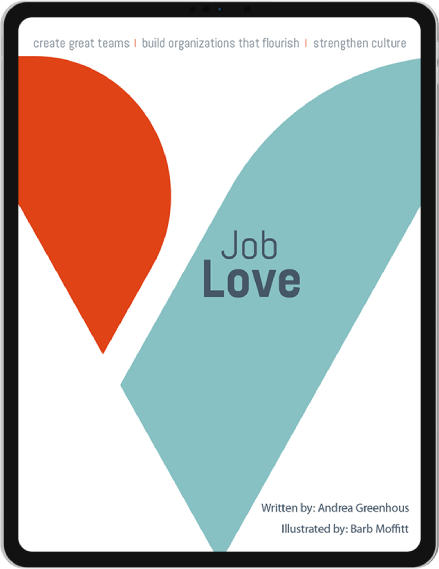 Job Love
Read The Free eBook.
This book looks at fundamental drivers of successful human relationships and applies them to the employee experience. Andrea shows how trust, respect, and even passion can be fuelled in the workplace with the right approach to internal communications.
Download the ebook