The Hidden Connection Between Retention and Internal Communications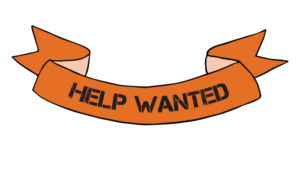 Replacing good people is expensive and the source of many headaches.
Right now, this problem is bigger than ever and Canadian businesses are desperately seeking good people. The job vacancy rate is the highest it has ever been since they started tracking, and thousands of jobs are sitting unfilled for four months or longer (the number is actually close to 400,000 jobs).
So how do you keep good people and what's the connection between great internal communications and an organization's ability to keep top talent?
Let's look at why people leave and the role of internal communications in fixing these issues.
Alignment
People leave because there wasn't a good fit to start with. And this happens when the organization's mission, vision, values and purpose are not the same as the employee's.
But you can't hire for alignment if values and priorities are not clear. Yet according to a 2016 Gallup study, fewer than one in four employees strongly believe in their company's values.
Internal communications can help an organization demonstrate its commitment to its mission, vision, values, and purpose. It's not about creating a poster that lists your values and putting it up on the walls of every meeting room. It's about connecting everything that happens in an organization to the corporate values and the expected behaviours. It's about building your organizations ability to tell real stories of how the values come to life in the organization. And it's about the communication itself and how it is a reflection of those values.
Culture
The job site Glass Door has found that when people switched companies, they usually moved to one with a higher Glass Door rating. Culture matters.
Internal communications has a bigger impact on your culture than you think. First, it's part of your corporate personality, and this is shaped by the tone, messages, images, and the channels and tactics you use. Is it top down or bottom up? Is it a priority or the first to get abandoned when things get busy? Is it warm, friendly and fun, or is it boring and stiff with so much jargon, no one can understand it? Second, it is the foundation of how people interact and connect within the organization, supporting the ability of people to feel part of a something bigger than themselves. It provides people with the ability to have a voice and be heard, further strengthening connections and the fabric of the organization.
Motivation
What gets people out of bed in the morning and excited to go to work? It's being inspired and connected and having meaningful work. Studies show that motivated workers are far less likely to leave their jobs. (hello, Captain Obvious!)
Inspiring employees is part of our magic formula for internal communications as we believe connecting your people to a greater purpose is an essential ingredient in every great communication program. We shared some best practices in our blog a few months ago that can help you inspire your employees.
Personal Growth
We take a broader view of employee communication and include the knowledge and information people need to do their jobs. In our experience, without these essential tools, employees can get frustrated and productivity plummets. Equipping people with clear and straightforward information and making sure it is at their fingertips can have a powerful impact. It sounds simple, but think of the last time you had a big deadline and got stumped with a small detail or administrative task that you just couldn't solve. How did that make you feel? I'm guessing Rock Star doesn't come to mind.
The ability to grow and learn is important to people. Having the tools to help your employees feel like rock stars is a good place to start.
Building a great organization that attracts and keeps great talent starts with an internal communication program that informs, involves and inspires. Let us show you how.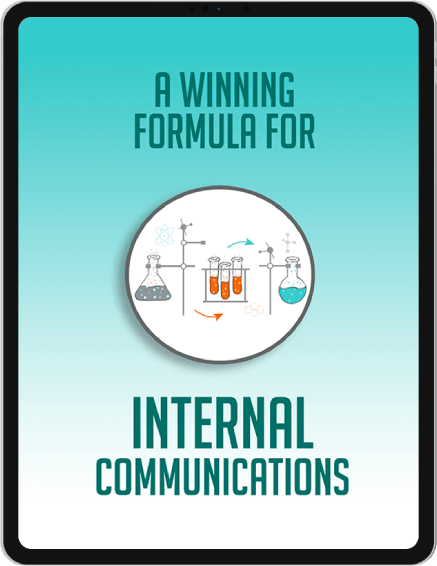 A Winning Formula for Internal Communications
Read The Free eBook
Our eBook shares our unique formula for building business culture and driving success. Find out the 3 key factors in attracting, inspiring and retaining high-calibre talent. Get your free copy when you subscribe to our newsletter. Be the first to know about new blog posts and stay up to date with industry news.
Download the ebook