How to Connect with the Deskless Workforce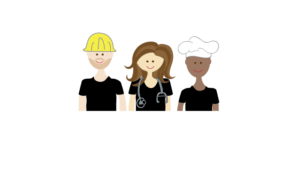 2.7 billion workers do not have a desk. That's 80% of the workforce.
These employees are not able to read the latest news on your intranet site every day, and they probably don't spend a lot of time reading emails or in meetings. So how do you keep them informed, involved and inspired?
We've worked in many industries where a large number of employees don't sit at a desk including construction, manufacturing, policing and the military. Here is our advice:
Get in the trenches
One of the first steps is to understand your audience. Go to the shop floor, the field or construction site. I did this many years ago when I was working on a project for the Canadian Forces. It was my job to help military members across Canada understand how a large transformation project would impact them but I found it difficult to understand the perspective of my audience since I was a civilian working at headquarters in Ottawa (I could barely remember the rank structure when I started).
Then I had an opportunity that I just couldn't pass up — I was invited to observe a live fire exercise with a battalion preparing for operations in Afghanistan. I jumped at the chance. I arrived at the base and within minutes was fully dressed in 'cadpat' and camouflage makeup (I don't think they call it makeup but you know what I mean). I left for the field and for three cold days and nights in November I lived and worked side by side with the soldiers, I rode in a light armored vehicle,  fired a howitzer, slept in the LAV, dug a trench, and hid in the trench in the rain and snow in the middle of the night. I asked a lot of questions, did a lot of listening, and worked hard to understand what made the soldiers tick.
Three days later, I returned to the base exhausted, badly in need of a shower but very much enlightened. I understood not only where soldiers might hear a message or get information, but I also had a better understanding of how to connect to those people who were literally on the front lines.
Bring them together
Having an all-hands meeting or a town hall may seem time-consuming and cumbersome, but face-to-face communication is essential to connecting with people in the field. It demonstrates that you value your people enough to sacrifice productivity for a day to keep them informed and provide them with the opportunity to listen and ask questions.
I worked with a construction firm on a change management initiative and while the workers received emails about the change, it wasn't until we got them in a room talked to them about it, that we were really sure they were ready for the shift. It was pretty simple, we invite them for a pizza lunch and explained why the change was happening and what to expect. People had the opportunity to ask questions and get comfortable with what was happening and when.
Think Modern and Mobile
Perhaps the most exciting way to connect with the deskless worker is through mobile technology. Mobile has the power to connect people in new and powerful ways. We have recently teamed up with Bonfyre, an employee experience platform that can help you reach every employee, regardless of location or role. Using Bonfyre can help connect employees in ways that posters in the break room can't – building relationships, supporting two-way communications and helping the communication team understand impact with real-time metrics. As millennials become a bigger proportion of the workforce, there will be an increased expectation for modern tools and technology so people can connect with others in their teams.
Need to connect with all of your employees and not just those sitting at a desk? Book a discovery session today!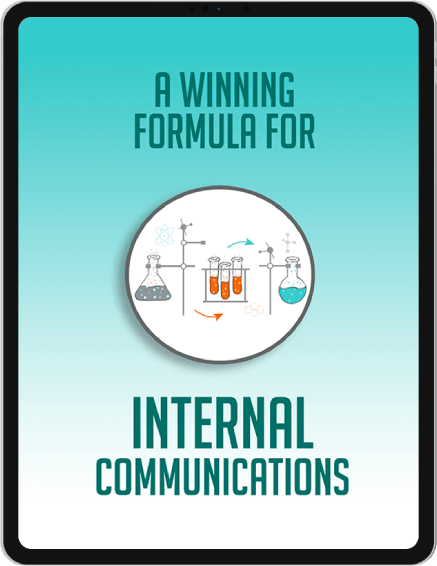 A Winning Formula for Internal Communications
Read The Free eBook
Our eBook shares our unique formula for building business culture and driving success. Find out the 3 key factors in attracting, inspiring and retaining high-calibre talent. Get your free copy when you subscribe to our newsletter. Be the first to know about new blog posts and stay up to date with industry news.
Download the ebook