Unsung Heroes – How Internal Communicators Save the Day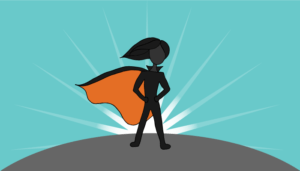 Are the people who communicate to your employees' unsung heroes? We think so!
Employee communication is often a behind the scenes activity that goes unnoticed and unrecognized. Rarely do internal communicators play a starring role — usually, they are working hard in the background to ensure that employees are informed, involved and inspired.
I've worked on many initiatives that have won major awards. Yet the strategies, messages, and delivery of communications that supported the success of these programs and projects were never recognized for their contribution. To be perfectly honest, I am good with that (my childhood dream was to be a backup singer for a famous artist).  But, I also know that there are a lot of people who have poured their heart and soul into employee communications and I think it's about time we celebrate their superpowers.
Here are four ways that internal communicators can come to the rescue:
Slay poor performance
Studies have shown that only 37% of employees understand their company's strategy. This is like playing on a soccer team where only 4 out of the 11 players know which goal is theirs. Internal communications can rescue your organization from poor performance by helping everyone understand your company's mission, vision, and purpose and get everyone marching in the same direction.
Propel transformation and change
Four out of five transformation efforts fail and the point of failure is often a lack of change management. A big component of change management is communication including articulating a vision for change and helping to create support and buy-in at every level.
Terminate a crisis
Informing and mobilizing your employees is essential in a crisis. Employees can either be your best ally or your worst enemy. Communicating with your employees in a crisis should be a top priority to address concerns and build unity so all employees can contribute to recovering and rebuilding after a crisis.
Rescue a lackluster employer brand
It goes without saying that your reputation as an employer is key to attracting and keeping top talent. But your employer brand is not built by the marketing department – it lives and breathes inside of your organization. Keeping employees informed, involved and inspired can contribute to a great employee experience.
At Vision2Voice Communications we are dedicated to eradicating poor internal communication. We have a few extra capes ready to go and can also coach your team of unsung heroes. Just give us a call!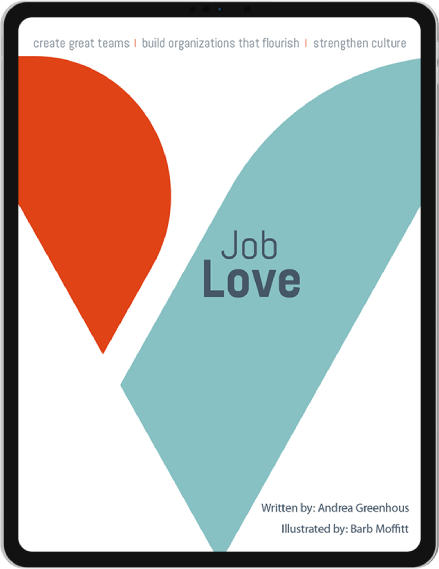 Job Love
Read The Free eBook.
This book looks at fundamental drivers of successful human relationships and applies them to the employee experience. Andrea shows how trust, respect, and even passion can be fuelled in the workplace with the right approach to internal communications.
Download the ebook