A winning formula for internal communications (a three-part series)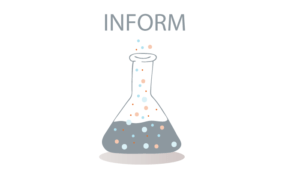 Creating a high-performance workplace where employees are happy, motivated, and productive requires focussed and strategic internal communication. In our work at Vision2Voice Communications, we have developed a patented formula based on three elements which are essential to connect and empower people and drive business success.
Part One: How keeping people informed builds engagement, trust, and agility
At a very basic level, providing people with information helps them to do their jobs effectively. But it can be so much more if you get it right – in fact, information can be a catalyst for trust, agility, and engagement!
It builds trust. Trust is a core enabler of high performance. According to a study by the University of Toronto's Rotman School of Management, companies with a high level of trust are 2.5 times more likely to be leaders in revenue growth and they significantly outperform others in the areas of customer loyalty and ethical behaviour.
It builds agility. Agile organizations are able to quickly respond and adapt to changes in the marketplace because people across the organization have the information they need to make decisions quickly. Evidence suggests that agile organizations are more likely to succeed with new initiatives and may have higher revenue and profits.[1]
It builds engagement. Providing your employees with information helps them feel valued. It empowers them and gives them the ability to be highly effective. We admit that engagement is a tricky subject and there are a lot of factors that contribute to employee motivation and loyalty, but I can pretty much guarantee that keeping people in the dark will lead to low engagement levels.
Here are some best practices for keeping your employees informed
Go beyond a newsletter (way beyond)
It's important to make sure your internal communication keeps employees informed. This may sound obvious but what may not be so obvious is that it goes far beyond a monthly newsletter and a regular 'state-of-the-nation' address by the president. You need an integrated and purposeful approach to providing your employees with information in real-time that is clear, easy to access, and well organized. We live in a society where access to information is fast and easy and organizations today require internal transparency and information sharing. As Don Tapscott and David Ticoll write in The Naked Corporporation, "If you are going to be naked, you better be buff." Ask yourself: are we transparent, open, and authentic? Are we always thinking about what information people need to do their jobs efficiently and effectively?
Don't drown or starve them
Your business depends on people who are knowledgeable and innovative.  And, your business depends on making sure people can quickly and easily access the information they need when they need it. This information needs to be clear and easy to understand — not full of corporate jargon. But too often people are either drowning in information or they are starving for it. And sometimes it is a bad combination of both. Ask yourself: Is this information new, and is it going to help my employees succeed? Or is it excess, repetitive noise that will clutter their headspace? Will people waste time trying to find the information and then understand it? We conducted an Instagram poll earlier in the week and over 65 percent of our followers said they waste time looking for information. That time wasted adds up!
Be strategic and forward thinking
Keeping employees informed should be a deliberate and planned exercise. You need to establish guiding principles that are agreed upon to ensure open and honest information sharing at all times. There is value in using the skills and talents of the communications team to make sure information is clear, well-organized, and delivered using the right channels at the right time. Ask yourself: do we have a strategy and a plan that is built on a true understanding of the business and our employees? Can we exceed expectations on all levels with creative and best-in-class communications?
Follow the tips outlined in this post, and you'll be sure to get it right when it comes to informing employees.
If you need help delivering information in a way that resonates, give us a call! We're happy to get you on the right path.
[1] A Project Management Institute Pulse of the Profession Report found that highly agile organizations are twice as likely to have increased success with new initiatives as organizations with low agility. Massachusetts Institute of Technology research suggests agile firms grow revenue 37 percent faster and generate 30 percent higher profits.
---